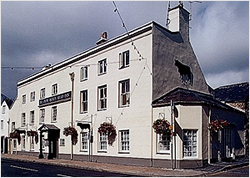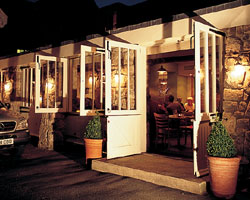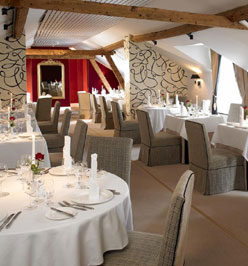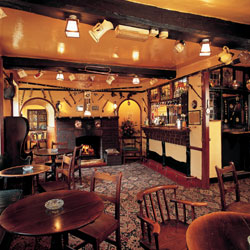 Castle Street
Isle of Anglesey
United Kingdom
LL58 8AP
Tel: 01248 810329
Fax: 01248 811294
Price
Double room from £98.50
Your Search
Additional Features
Car Park
Fully Licensed Bar Open to Non-Residents
Local Produce
Description
Ye Olde Bulls Head Inn, a sophisticated blend of the ancient and modern, has been welcoming guests since the 15th century. Privately owned, it occupies a strategic location in the centre of the picturesque and historic town of Beaumaris.
A Grade II listed building, The Bull has played a pivotal role in the development of the town over the centuries. Cromwell's General Mytton commandeered the Inn during the English Civil War: in complete contrast, it became one of Anglesey's first legally recorded Quaker meeting houses during the 18th century. Novelist Charles Dickens and the diarist Dr Samuel Johnson are just two of its famous past guests.
Contemporary décor merges with ancient timbers, antique furniture and artefacts retaining the historic character of
The Bull. These qualities are further reflected by individually designed bedrooms each with its own special character and ambience.
There are two separate options for dining, each an award winner in its own right: The Restaurant's confident décor and original features create a stylish environment for formal dining whilst in contrast, the lively Brasserie provides a more informal option.
The freehouse bar retains a traditional atmosphere with an array of interesting antiques, an open log fire and oak beams. Popular with both locals and visitors, the bar has earned a widespread reputation for excellent hand drawn real ale.