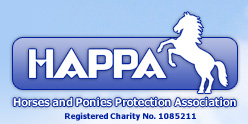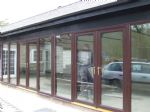 Gregory Farm
Brockwier
Blaenau Gwent
United Kingdom
NP6 7NG
Your Search
Additional Features
Educational interest for children
Activities for all the family
Description
Gregory Farm is situated in the picturesque Wye Valley, surrounded by beautiful scenery. HAPPA's Farm Manager and staff extend a warm welcome to all visitors, and will be pleased to answer any questions you may have about our work and our many animals.
Gregory Farm is situated near to the beautiful Tintern Abbey and many local beauty spots and a visit to the Centre would make an ideal family day out as we have a small Tea Room and Visitor's Centre.
Our new Visitor's Centre has recently and we hope that people will enjoy this great new facility that will help us to raise funds to support equine welfare.
The Centre, which incorporates a cafe and shop is open daily from 11am - 4pm and a selection of light meals, snacks and refreshments are available to tempt visitor's, along with a good range of gifts for horse lovers of all ages.
Situated close to Tintern Abbey and on Offa's Dyke footpath, we hope that the Visitor's Centre will provide an exciting new facility for guests to the farm.
The new facilities are also available for hire (subject to availability). To find out more, please call the Centre on 01291 689371.
There are always things to do and see at Gregory Farm, whether you visit our annual Open Day, attend an educational workshop or just happen to be in the area. Please call in and see us.