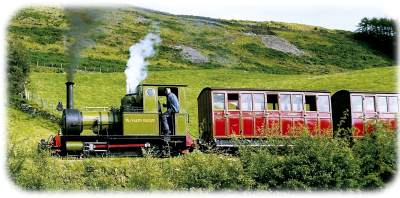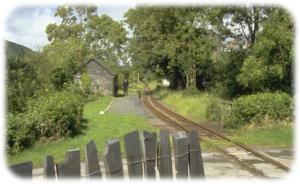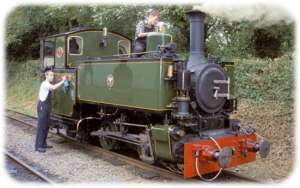 Wharf Station
Gwynedd
United Kingdom
LL36 9EY
Tel: 01654 710472
Fax: 01654 711755
Your Search
Additional Features
Educational interest for children
Fun for children
Steam Railway
Description
The Talyllyn Railway is an historic narrow-gauge steam railway, set in the beautiful Mid-Wales countryside. Running from Tywyn to Abergynolwyn and Nant Gwernol, the line passes the delightful Dolgoch Falls and there are excellent forest walks at Nant Gwernol. Why not come and visit us for a great family day out?
We hope you will come and visit our historic, steam-operated railway and enjoy meeting the friendly volunteer staff. The line runs for seven and a quarter miles (11.8 km) through the beautiful and unchanging Fathew valley.
Built on a gauge of 2 feet 3 inches, the Talyllyn Railway is one of a number of narrow-gauge lines in north and mid Wales built in the 19th century to carry slate, in the Talyllyn's case from the Bryn Eglwys quarries near Abergynolwyn. Opened in 1865, the line runs the seven and a quarter miles from Tywyn (on the Cardigan Bay coast) to Nant Gwernol, from where a series of horse-drawn tramways continued into the mountains. The slate traffic ceased in 1946 following a serious rock fall in the quarry. However, the TR is still very much the railway it always was, a rural byway where the pace of life is gentle, the average speed of the train is still less than nine miles per hour, and passengers can have an unhurried journey along the beautiful and unspoilt Fathew Valley. Both the original locomotives and all the original carriages remain in regular use to this day. We'd love you to come and travel on our railway.