Wales Tourist Guide - Articles
Restaurants in Wales
The wide range of restaurants in Wales provides a superb choice of menus and surroundings, which meet the needs of both tourists and locals alike. There is everything from gourmet A La Carte to a quick pizza for the family.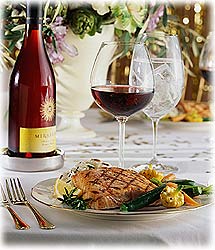 Cardiff Bay provides a cosmopolitan selection of food from numerous countries and is situated overlooking the sea in an area that has undergone major renovation. Why not try Signor Valentinos for an Italian or Pearl Of The Orient for a Chinese? The Mumbles area of Swansea also has an excellent choice in a lovely location. More traditional pubs with restaurants in Wales provide an informal and relaxed way to unwind.
A traditional Welsh dish is Cawl (pronounced Cowl) which is a simple mixture of lamb and vegetables. It's history stems from the need to feed Welsh working men such as miners on a tight family budget so you'll find it perfect at the end of a hectic day's travelling: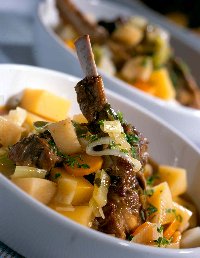 The
restaurants in Wales
offer a wide range to suit every palette. Tyddyn Llan Restaurant With Rooms in Denbighshire, North Wales is the Good Food Guide Wales Restaurant of the Year 2007 and won the True Taste Eating Out In Wales Gold Award for 2006/7. Other regional winners of the True Taste awards include The Bridge Dining Room, Narberth, The Crown at Whitebrook and The Felinfach Griffin near Brecon.